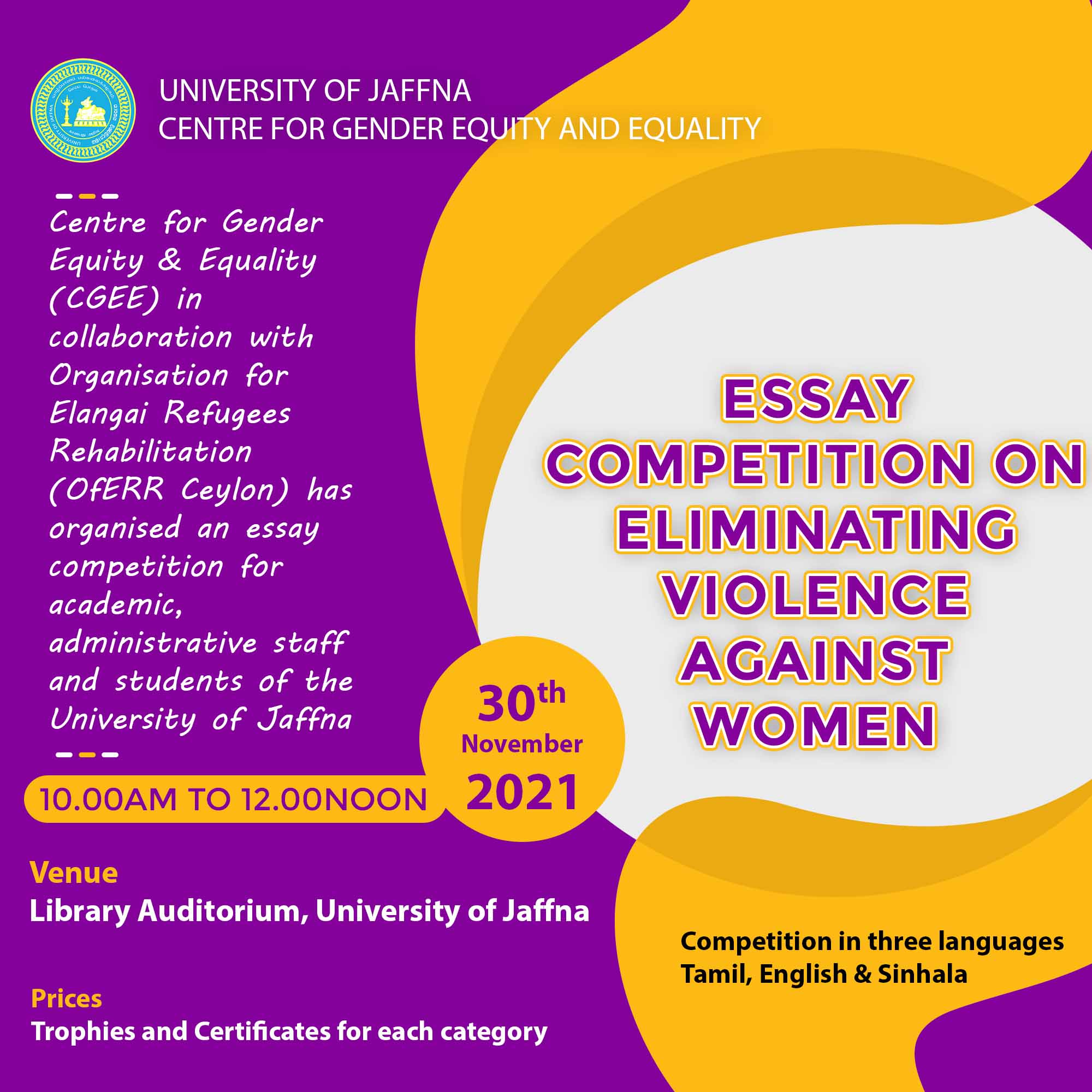 Essay  Competition – CGEE
Centre for Gender Equity & Equality (CGEE), in collaboration with Organisation for Elangai Refugees Rehabilitation (OfERR Ceylon), has organized an essay competition (in three languages Tamil, Sinhala, and English)  among the Academic, Administrative Staff, and Students of the University of Jaffna on 30th of November 2021 in the Library Auditorium.
The purpose of the competition is to increase awareness and understanding and help in reducing the violence against women and designate the international day for the elimination of violence against women.
To participate in this competition, click the link and give the details of the contestant.
https://docs.google.com/forms/d/e/1FAIpQLSdean7L6oWrMtEgHpBi8KdNb-0KVB6ucOmoOuF5rthsegGtcw/viewform?usp=pp_url
For further information, regarding this competition, please contact Ms Y.Thasika  via 0772720014 or ythasika@univ.jfn.ac.lk