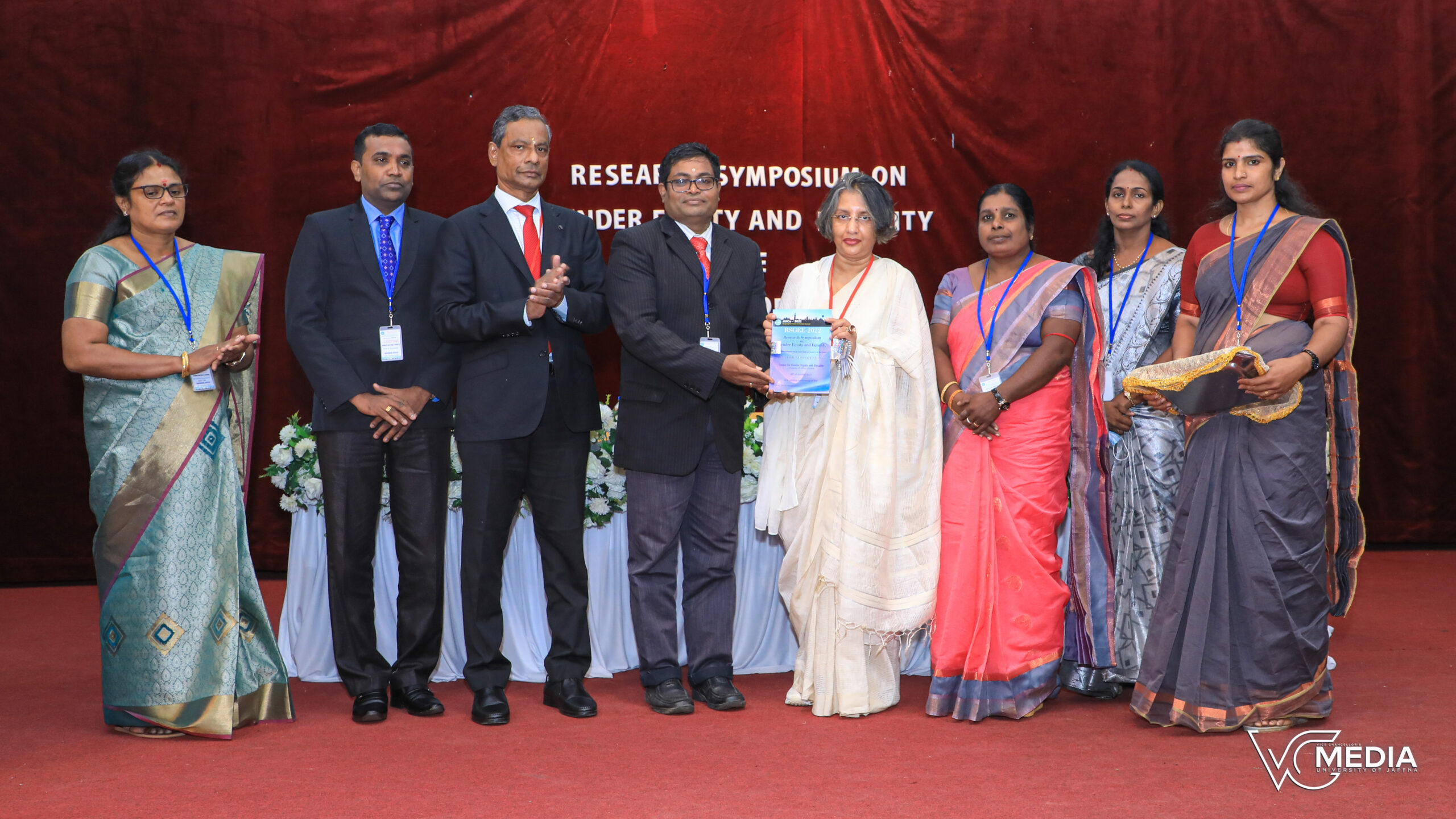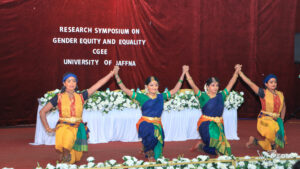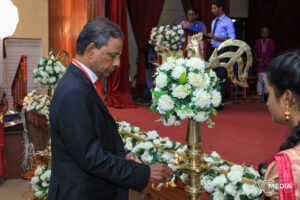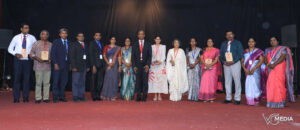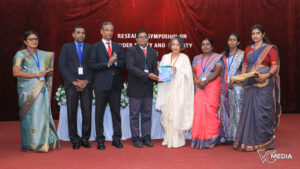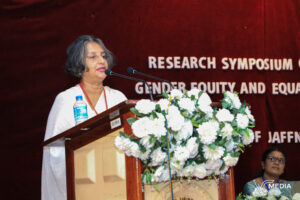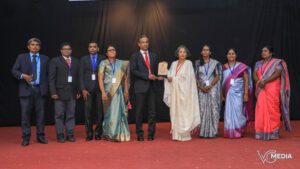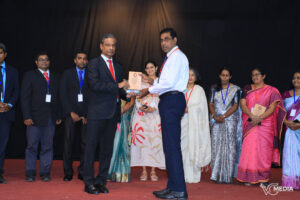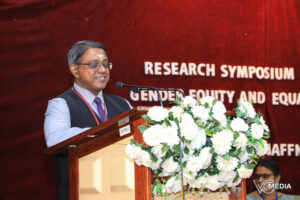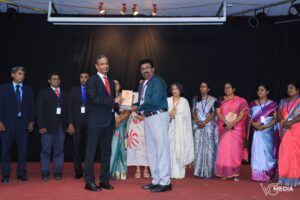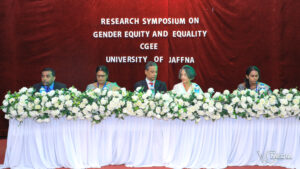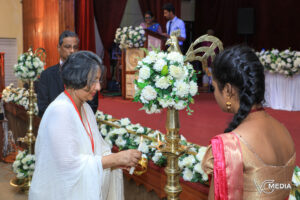 The first research symposium on gender equity and equality (RSGEE-2022)  was organised by the Centre for Gender Equity and Equality (CGEE), university of Jaffna in collaboration with the United Nations Development Programmes (UNDP) on 28th of October 2022. This symposium was organised under the sphere of the Jaffna University international research conference (JUICe 2022) on the theme 'sustainable development through gender equity and equality. The first lady Maithree Wickramasinghe , the Chair and Senior Professor of English at the Department of English University of Kelaniya and the founding Director of the Centre for Gender Studies at the University of Kelaniya, Sri Lanka, and the  Visiting Professor at the Centre for Higher Education and Equity Research (CHEER), University of Sussex, United Kingdom, addressed  a key note on the theme "Sustainable Development through Gender Equity and Equality in the New Normal – An Ontological Perspective". Senior Professor G.Migunthan introduced the remarks about the key note speaker.
A panel discussion was apprehended on the topic of 'Gender and politics', Prof Surenthirakumaran Dean, Faculty of Medicine contributed as the moderator of the panel discussion. Dr. Pavithra Jeyawardena, Department of International Relations, Faculty of Arts, University of Colombo, Dr. Sivagnanam Jeyasankar, Department of Fine Arts, Faculty of Arts and Culture, Eastern University, Mrs. Rubawathy Ketheeswaran, District Secretary, District Secretariat, Kilinochchi, Mr. Jude Walton, Project Manager, United Nations Development Programme, Mr. Nadarajah Sukirtharaj, Coordinator, JSAC were the panellists of this discussion.  A Drama "tUtP…Nuh!!!" staged by the Department of Fine Arts, and a welcome dance performed by the department of dance, Faculty of Sir Pon Ramanathan Performing and Visual Arts, University of Jaffna.
There were two invited speeches articulated at the two tracks in the evening session. "Higher education attainment and low labour force participation of Sri Lankan women: Addressing the paradox in gender equality and equity" was articulated by Dr. Kumudika Boyagoda Department of Demography, Faculty of Art, University of Colombo. "Women and Unpaid Labour" was delivered by Prof. Pavithra Kailasapathy Department of Human Resources Management, Faculty of Management and Finance, University of Colombo. Track A was chaired by Ms.S.Thushani, Former working committee chairman and the head of the Department of Law, and Ms.N.Uthayani Women development officer, Kilinochchi District and the external member of CGEE.  At the Track A, eight research papers were presented in Tamil language. Track B was chaired by Prof.G.Kajapathy , the former research and education committee chairperson, and Prof. Rathyrani Yogendrarajah, Head, Department of Financial Management, Faculty of Management Studies. 10 research papers were presented in English language in the Track B. United Nations Development Programme and the Jaffna Social Action centre facilitated for financial assistance and logistic arrangements. Academic, non-academic, and academic support staff, CGEE's present members, former members, council members, staff of UNDP, JSAC, OFERR Ceylon, Women counsellors, women development officers, local governance authorities, students participated in this symposium.